The VBH Foundation has provided more than $10 million in financial aid over the last decade to LifeSpire of Virginia residents who could no longer afford to pay for their care. Throughout the organization's more than 70 year history, benevolence has been the heart of everything LifeSpire of Virginia does.
The Virginia Baptist Homes Foundation Influencer Award honors a champion at each community who causes a positive effect on the mission to enhance the lives of their friends and neighbors. Influencers embody the core values of LifeSpire of Virginia communities through their spirit, their engagement and their generosity.
Like a tree cannot grow without the influence of the sun, the VBH Foundation cannot grow without the support and generosity of its influencers and supporters. Together we are building vibrant places to live where faith, wellness and community flourish.
MEET THE 2022 INFLUENCER AWARD HONOREES
Click the name to jump to their picture and biography!
The Chesapeake: Travers Mayhew
The Summit: Virginia Marshburn
Sponsorship Opportunities
By sponsoring an ad in our online journal, you are supporting our benevolent mission. One hundred percent of your donation will be applied to this year's benevolent need. Last year, we provided over $1.1 million in benevolent subsidies to 50 residents who, through no fault of their own, exhausted their financial resources. Thank YOU for being a champion, too!
Emerald Sponsors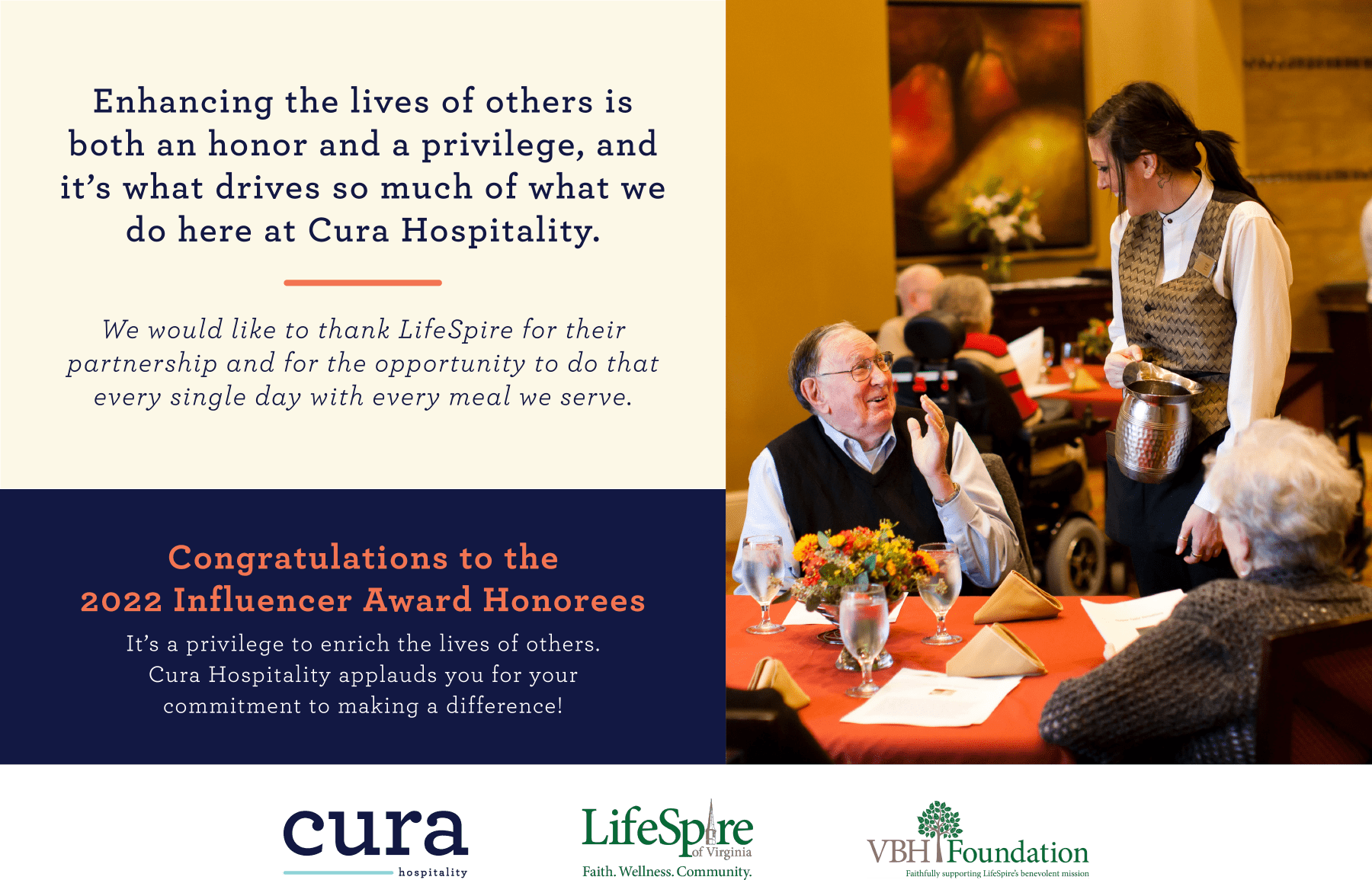 Sapphire Sponsors
Ruby Sponsors
Additional Sponsors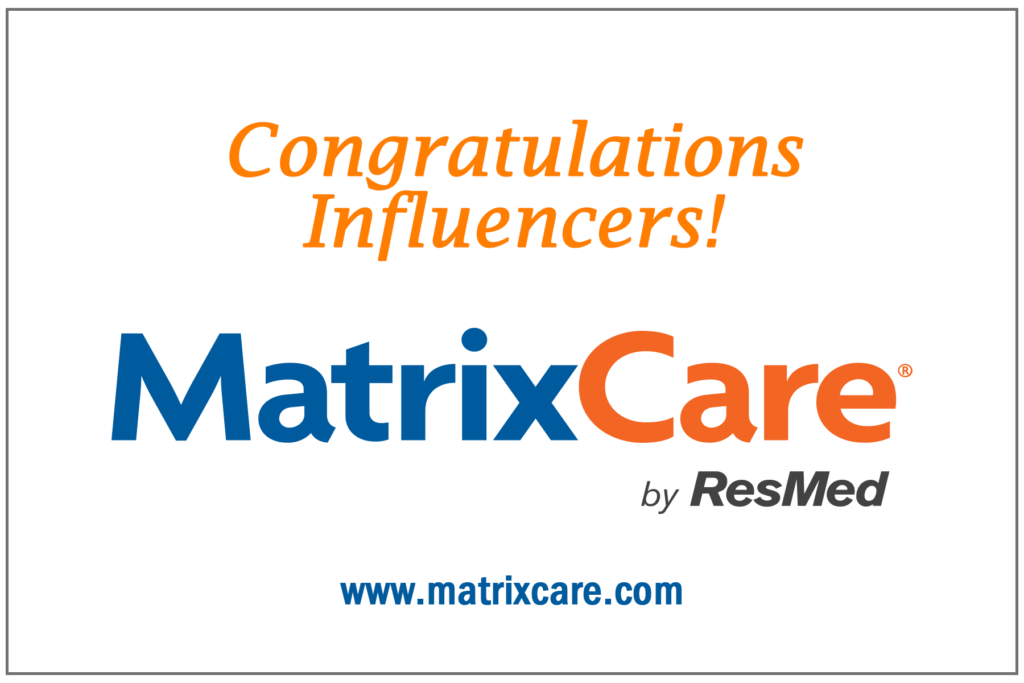 Read the bios of the 2021 Influencers!
Thank you to the 2021 Influencer Award Sponsors!
Emerald Sponsor
Cura Hospitality

Sapphire Sponsors
Attane (formerly GlynnDevins)
Henderson Inc.
ColonialWebb/Comfort System USA

Ruby Sponsors
Matthews Development
Select Rehab

Additional Sponsors
Century Construction Company
Convergent Technologies Group
Deffet Group, Inc.
HJ Sims
MatrixCare
Remedi SeniorCare of Virginia
G&H Construction
Folkes Electrical Construction Company, Inc.
David Partridge, Integrity Home Mortgage
McGriff Insurance Services
National Institue for Fitness and Sport (NIFS)