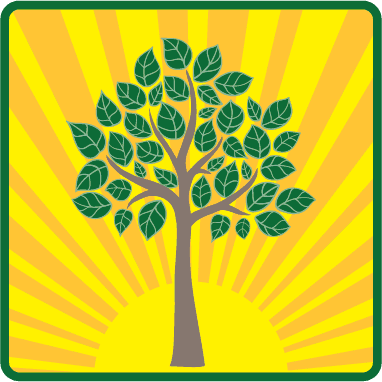 The VBH Foundation has provided more than $10 million in financial aid over the last decade to LifeSpire residents who could no longer afford to pay for their care. Throughout our 70+ year history, benevolence has been the heart of everything we do.
The Virginia Baptist Homes Foundation Influencer Award honors a champion at each of our four communities who causes a positive effect on our mission to enhance the lives of their friends and neighbors. Influencers embody the core values of our communities through their spirit, their engagement, and their generosity.
Like a tree cannot grow without the influence of the sun, the Virginia Baptist Homes Foundation cannot grow without the support and generosity of our influencers and supporters. Together we are building vibrant places to live where faith, wellness, and community flourish.
MEET OUR 2020 INFLUENCER AWARD HONOREES
Dr. Ellis was born on January 13, 1946, in Richmond, Virginia. Edie grew up in the Fan, but before moving to Lakewood in June of 2018, she had lived the last sixteen years in Charleston, South Carolina.
Edie has always wanted to be a teacher since she was five years old. After attending Lynchburg College (now University) for her undergraduate degree, UVA for her Master's, and VCU for her doctorate, Edie taught for 45 years. She taught middle and high school and physical education, and after earning her doctorate taught health education at VCU and the College of Charleston, South Carolina.
Edie was influenced growing up by her parents, her teachers and professors, and her Girl Scout leaders. She is most proud of making her parents proud. Their only child, neither of her parents were able to finish high school due to health reasons, though they both lived long. Her father was a lineman at the American Tobacco Company and her mother was a seamstress and an artist. It meant a great deal to them to have Edie do so well in school and obtain her advanced degrees.
Lakewood residents influence her today. She has learned so much from her Lakewood friends and neighbors, and they continue to enrich her life every day. The week after she moved in, Edie went to Resident Services and volunteered to lead programs, including Wacky Bingo, Team Trivia, and then participated in the Resident Speaker Series. Edie says, "You can take the teacher out of the classroom, but you can't take the classroom out of the teacher!" Edie seeks to learn and to teach in every way she can. Her cousin, Lakewood resident Jackie Brooks, whose goal was to learn the name of every resident in Lakewood, also influences Edie.
Why Lakewood? Besides Jackie, other family members live throughout Virginia and she has been able to reconnect with childhood friends in Richmond. Also, living at Lakewood provides a vital community and a sense of safety and security and peace of mind. Edie wanted to be around people and her goal has always been to be an active, contributing member of this community. She likes to be a good listener and to help resolve problems between residents and between residents and staff.
And active she has been! From Resident Services Director, Sally San Soucie:
Edie has her finger on the pulse of the community. She is supportive of staff; she offers her assistance and encouragement. She is always looking for ways to help enrich the lives our residents:
She formed Lakewood CARES as an answer to residents "bullying" one another.
She formed and leads "Brain Boosters", which is a group she created to maintain/improve mental acuity.
She has been a member of Resident Council.
She has been a building representative in two buildings where she has lived.
She volunteers her time to proofread our monthly newsletter.
She has organized and been the MC for three hugely successful game challenges between staff and residents: Jeopardy, Family Feud and The Not-So-Newlywed game.
In general, Edie makes Lakewood a better place!
Since high school, Edie's personal motto has been "to thine own self be true". Now she says it is "do what you can, while you can". She says "until they tell me to quit, I'll still continue on participating in the community and offering her programs. She loves creating interesting and entertaining programs because it keeps her mentally active and it gives her something to do and to work towards.
Edie loves being at Lakewood, and she says it's important to stay positive. She loves to make people laugh!
Jesse Hughes was born on June 29, 1934 near Spurgeon, Indiana, thirty miles northeast of Evansville. He has traveled extensively throughout the US and 70 countries throughout the world. Even though he met Roselyn 'Sue' Rinehart in senior high school in Oakland City, Indiana, he did not start to date "the love of his life" until he attended Evansville College. They were married at the start of his senior year after Sue graduated from Nursing School at Deaconess Hospital.
Jesse's high school bookkeeping teacher suggested he should go into accounting since he did so well in the class, and Jesse agrees that it has been a great choice for him. He served twenty years in the Air Force in financial management positions, retiring as Lieutenant Colonel. During the next twenty years, Jesse served in higher education, first at Hampton University as Chair of their Accounting Department; then at Old Dominion University as Chair of their Accounting Department and lastly as Associate Dean of the College of Business.
During the past 20 years, Dr. Hughes served as an international consultant working in 25 countries with each of the big four accounting firms, the World Bank, the International Monetary Fund, and the United Nations. He helped these countries establish good public financial management systems and received a lifetime achievement award from the International Consortium on Governmental Financial Management.
Jesse's father was a great influence, teaching him that he should treat others fairly and with respect. Sue influences him today since she is also very supportive of efforts to help others improve living conditions.
Jesse hopes to continue to help others achieve their goals. He believes that "the Lord put us on earth to be good stewards so we can help others live a fruitful life." Consequently, he and Sue have led many national and international mission trips.
Jesse and Sue moved to The Chesapeake in 2011, choosing it because it met all their needs with the promise of comfortable housing and good health care as they approach the end of life. Being in a LifeSpire community gives him peace of mind since he knows that he and Sue will be taken care of and not be a burden to their children.
Together with Sue, Jesse created and funded The Cardinals Haven, a place where family and friends can meet with loved ones as they approach end of life. Their hope is that The Cardinals Haven will bring relief and peace to those at The Chesapeake in these difficult situations. He and Sue also funded a Memorial Garden in the Health Care/Memory Support Courtyard so residents could enjoy the beautiful outdoors with family and friends.
From Executive Director of The Chesapeake, David Loop:
"Jesse Hughes embodies servant leadership and genuine caring qualities that are admired by all who know him.  His passion includes fitness, nutrition and of course sharing accounting principles to students of all ages.   He is simply a unique person who makes a difference and influences the world we live in."
Jesse is most proud of providing scholarships to motivated students so they could advance their education. In addition, he self-published a book on Public Financial Management with a colleague in the UK to help improve living conditions throughout the world. His personal motto is to "be fair to others and treat all with respect," a trait he and Sue have instilled in their three children, seven grandchildren, and five great-grandchildren.
God is good. Share his blessings with others.
Guy Mattox was born in Lynchburg, Virginia on June 21, 1931, and grew up in Richmond.
Guy wanted to be involved in graphic arts and earned a college degree in architecture, entering Virginia Tech in 1949. He did construction work and was employed in two design offices, and then God called. He's been in the Christian ministry since 1956.
Another goal was to become a commissioned officer in the Army. In June 1953, he received his commission and was posted to Ft. Benning, GA, lovingly referred to as "Benning School for Boys." While on active duty, stationed in Georgia, he attended the city's First Baptist Church where his future bride, Vivia, sang in the choir. One Sunday evening, Vivia invited Guy to take her to a party. Guy says that party has lasted a lifetime.
After the Infantry School, he was assigned to train replacement troops for those coming home from Korea. When the war ended, Guy's regiment closed out in May 1955. After leaving active duty, he finished seminary in 1959 and changed his commission to Army Chaplain. During the Berlin Airlift In 1960, he was invited to return to active duty to be posted to Europe with reserve units but turned down the assignment. He continued to take correspondence courses with the Army Chaplain School until his reserve commitment ended in June 1961. He served as Pastor of Oakland Baptist Church for more than 41 years! During that time, he earned his doctoral degree in 1975.
As a child, Guy's mother influenced him because she made the most of a difficult marriage. His father was an influence in that he always had high expectations of Guy. Today, Guy's main influences are his wife, Vivia, and their children, more than anyone else. They know him best and he trusts them most.
Dr. Mattox and Vivia moved to The Culpeper in March of 2017. Prior to that, Guy served for thirteen years on the Virginia Baptist Homes board (1991-1995 and 1998-2005) and he liked what he knew about the operation. They chose The Culpeper specifically because "it was the only one of the four a country preacher could afford."
Living in a LifeSpire community to Guy means security, usefulness, and enjoyment. In the next year, his goals include good health, continued usefulness, a happy wife, and financial viability. He is most proud "to have served the Lord consistently among people I loved who loved me, and my trophy wife, and our children who love the Lord."

Guy's personal motto is "That's what I'm paid to do." Whenever Guy's family expresses appreciation for him, he tells them, "T. W. I. P. T. D." He says his kids threaten to put that on his tombstone, but it isn't going to happen, since as a veteran he'll be buried in a government cemetery where all markers are alike.

From The Culpeper Executive Director, Jim Jacobsen:

"It has been such a delight knowing Guy Mattox since he served on the VBH Board for many years, now a resident serving on The Culpeper Resident Council, always giving his valuable time to support the LifeSpire Mission, Vision, and Faith Based Values. His commitment this past year to the VBH Foundation was showcased as he challenged residents & staff, LifeSpire leadership & trustees, to raise resources to support the VBH Foundation through our new stained-glass window fundraiser for benevolence. The Culpeper family is grateful for his presence each day."
Pam Renga was born in Chicago on April 26, 1948, and grew up in Peoria, Illinois in the country surrounded by her father's large extended family, with many summer visits to her maternal grandparents in Chicago. It was a blessing for her to grow up surrounded by such a large family and it was a privilege to be the only granddaughter on her mother's side. Her childhood was a happy time, punctuated by a fun trip to California on Route 66 with her mom's parents, White Sox ball games, and Kiddy Park. It was the best of both country life and city life!
Pam met her future husband, Ivars "Ivy" Renga while waitressing at The Farm Restaurant while she was in high school and he was in college at Bradley University. Pam and Ivy got married after her second year at Illinois State University and then moved to Michigan.
Pam wanted to be a high school math and physical education teacher. She finished her undergraduate degree at Central Michigan University in Management and Supervision while working as a Program Associate for the Oakland County 4H supervising four 4H Program Assistants and hundreds of volunteers. She earned her master's degree in Instructional Design with an emphasis in Computers from Michigan State University.
Pam then worked as a computer consultant and trainer for Impact Products and Services, Inc. a company that she and Ivy formed in the 1970s. She did ultimately succeed in her desire to teach; she taught computer classes to teachers as part of her consulting work.
Pam has been influenced by many people in her life: her parents, grandparents, aunts, and uncles who lived nearby. Pam's great-aunt Corabelle was a memorable influence in that she had the wonderful ability to make you feel good about yourself. Everyone should have an Aunt Corabelle in their life! Her father taught her many fix-it skills when she would help him as his carpenter assistant. His motto was if you are going to do something do it right or don't do it at all. Pam's mom always seemed to be able to talk to anyone, a skill that Pam much admires. Another influence was a high school math teacher who made learning a joy and who sponsored the high school bridge club.
Pam now knows that everyone with whom she shares experiences contributes to who she is. She believes in being a lifelong learner: by staying open to new experiences and people, she learns new things about herself, and will continually grow into a better person until the day she dies.
Pam and Ivy moved to The Glebe in May of 2015. They had been looking for a continuing care retirement community (CCRC) in a country setting. They found The Glebe by reconnecting with Marty Deardorff when she came to Pam's Aunt Corabelle's 100th birthday celebration. Marty's uncle was married to Aunt Corabelle and as a child, Marty would come to visit in the summer.
Pam was looking for a CCRC after helping to provide care long-distance for Aunt Corabelle who lived to be 103 years young. Pam wanted a house in the country, and she wanted to be able to travel without worrying about who was going to care for the house. The Glebe fits the bill! Living at The Glebe has made Pam realize that she is comfortable with whom she has become, and it has increased her awareness of her God-given purpose. She believes that everyone she meets influences her today.
Living in a LifeSpire community to Pam means being part of a community with interesting people and many newly made friends. Pam enjoys the fun activities and the freedom to be able to pick up at a moment's notice and travel.
In the next year, Pam's goals include organizing another successful Short Game Golf and Cornhole Tournament to raise funds for Endowed Benevolence! This year's tournament will be in memory of Pam's good friend John Coffey who let her glimpse the world through his eyes, an enlightening adventure for them both.
Pam is most proud of learning something new every day. She feels proud and blessed to have two children who have grown into beautiful and productive citizens. She's also proud of learning to paint in Dana Belle's painting class at The Glebe!
Pam's personal motto is as the Dali Lama said, "Our prime purpose in this life is to help others. And if you can't help them, at least don't hurt them." She says, "if you believe something needs to change, do something positive to make it better. Don't just complain. If you help your family and those in your community, the world becomes a better place."
From Robin Ward, Resident Services Director:
Pam influences our residents by promoting health and wellbeing for our residents. She has a special place in her heart for residents with special needs and volunteers on several committees.
Pam is a guild certified Feldenkrias instructor, and teaches a Mindful Movements Class, offering a way of learning to move more freely and carry less stress in your body through gentle movement and directed attention.
Pam also organizes the Memorial Green Short Game Golf & Cornhole Tournament for Benevolence. Pam donated the funds for the golf green at The Glebe in memory of her brother, Brian Miller. She makes good use of the green by promoting an annual golf fundraiser for our endowed benevolent fund that gets many residents and the community excited to play and join in on the fun! Though the event flows seamlessly, this fundraiser benefits from the support of resident volunteers who recruit local community players and raffle prizes from local businesses. The Glebe pitches in to support Pam's efforts with a themed event to include music, food, and décor. Cornhole was added this past year to add even more fun! The cornhole boards were built by our residents in our Glebe woodshop.
Pam's Travel Series – Pam takes multiple trips abroad, creates a slide show of her trips, and then shares with our residents as a program. The residents love to see her latest adventures!
Pam also serves as:
Welcome and Hospitality Committee Chair
Resident Council Bylaws & Procedure Chairperson
Gallery Walk Committee member
Resident Advisory Committee member
Thrift Shop volunteer
By sponsoring an ad in our online journal, you are supporting our benevolent mission. 100% of your donation will be applied to this year's benevolent need. Last year, we provided almost $1.2 million in benevolent subsidies to 58 residents who, through no fault of their own, exhausted their financial resources. Thank YOU for being a champion, too!
Thank You 2020 Influencer Sponsors!
Emerald Sponsors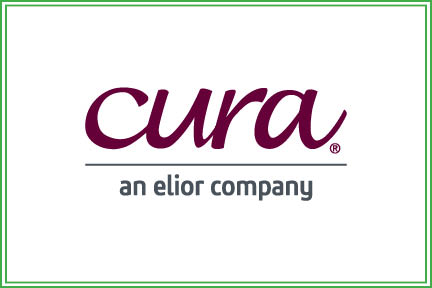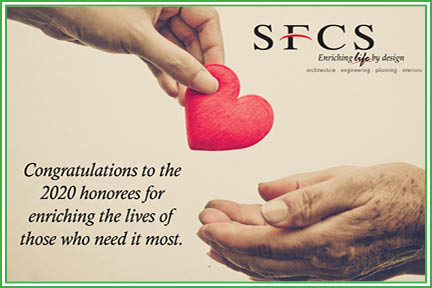 Sapphire Sponsor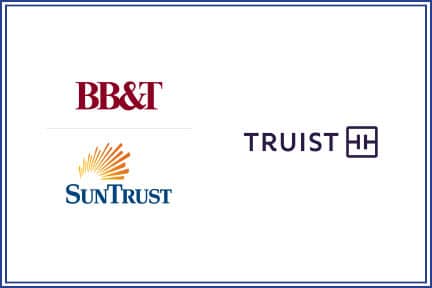 Ruby Sponsors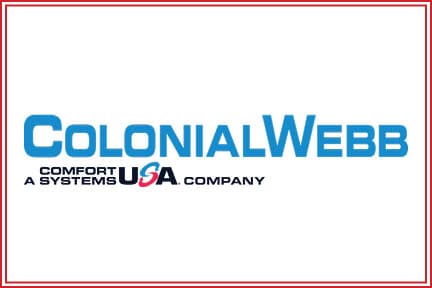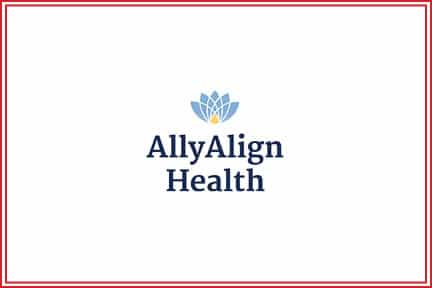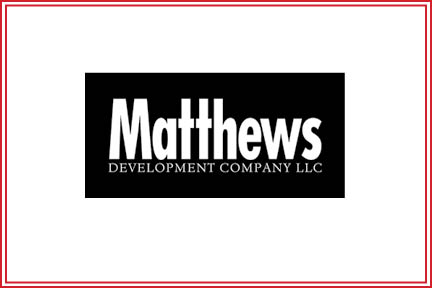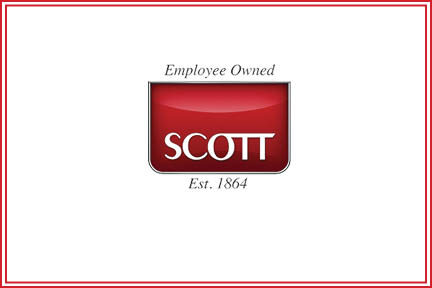 Additional Sponsors