Give Now Honor Tree - Honor someone with a gift to the VBH Foundation.
Employee Crisis Fund
Supporting the Team in Times of Need
During the Coronavirus (COVID-19) crisis, the seniors of the world were in a vulnerable position.  As we transition out of the worst of the global pandemic, LifeSpire continues to provide high-quality care and support to our residents. Our team member employees in our communities are going above and beyond to make sure all residents are healthy and happy.
One resident we spoke with said that she feels safer in our community than anywhere in the world. The feeling of security that many residents experience is present due to the care and concern displayed by each team member during this time.
I Want to Help the Team in Times of Crisis
As a reminder, each LifeSpire community maintains an Employee Crisis Fund to which a staff member may turn in times of need. It is a blessing for team members to have this resource if they do experience a crisis and need an extra hand, because of circumstances related to COVID-19 or other things going on in their lives. If you would like to show your appreciation for our community team members, you can contribute to the Employee Crisis Fund. Each community maintains a separate fund for their team members, so you may choose a community, or you may give to where it's needed most.
Employee Education Fund
Investing in Our Team's Future
LifeSpire of Virginia's mantra — "Faith. Wellness. Community." —represents an unwavering commitment to residents' well-being and health; contentment and engagement; independence and safety. In order to fulfill that promise, we depend on the talent and dedication of our employees. And to keep them engaged and growing in their profession, we offer scholarships and tuition reimbursement to help them further their education.
Our Employee Education Fund (EEF) annually provides scholarships every year to employees – and even to their children and grandchildren.  Ultimately the impact of these awards extends to LifeSpire residents, because trained and educated employees deliver the ultimate in care, service, and hospitality.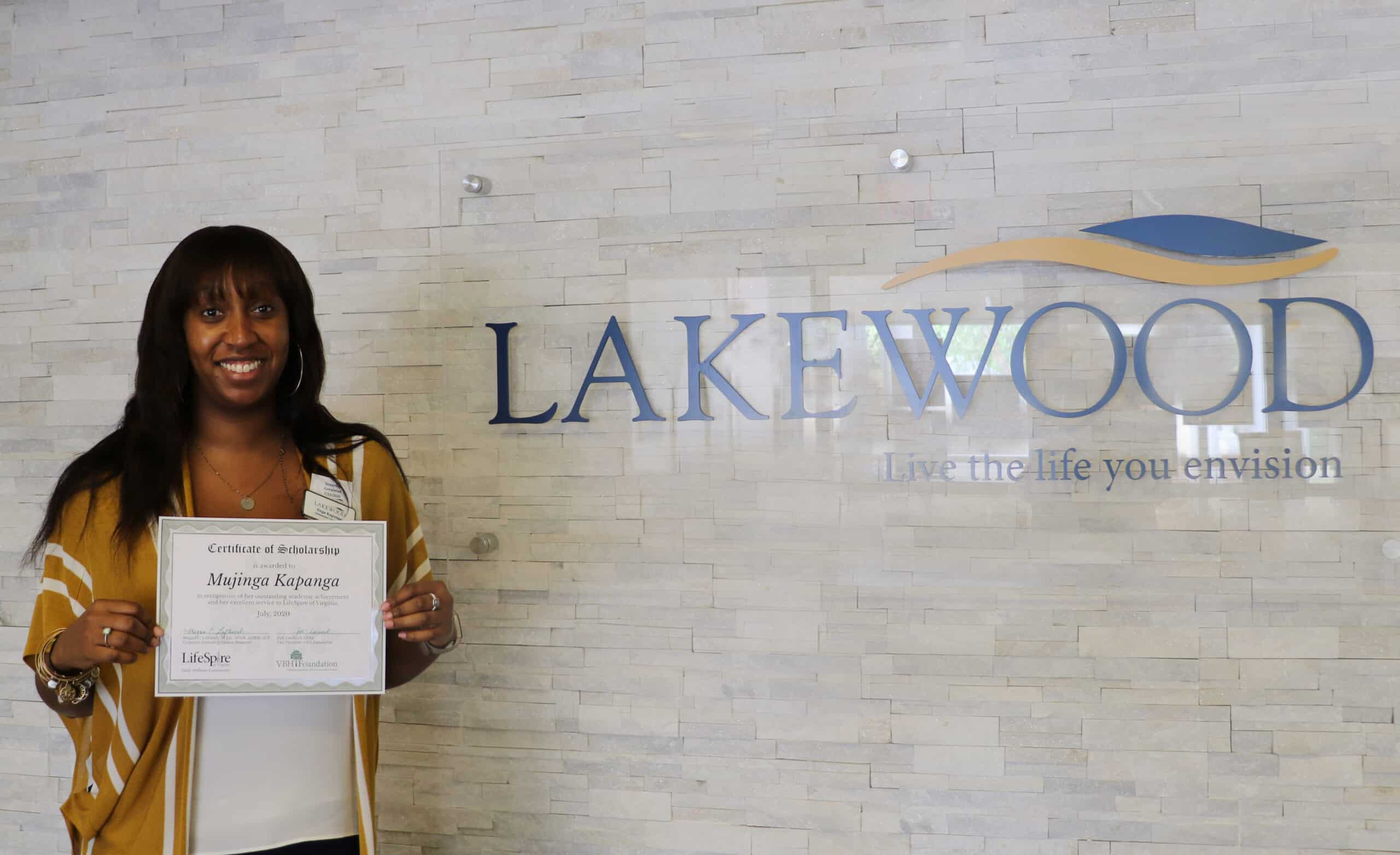 I Want to Invest in LifeSpire Employees
The EEF provides financial assistance for deserving personnel to obtain higher education, updated training, and specialized skill sets. Support our team's future by contributing to the EEF today!
If you have any questions about the Employee Crisis Fund or the Employee Education Fund and how we are supporting team members, please contact Jodi Leonard at (804) 521-9213.