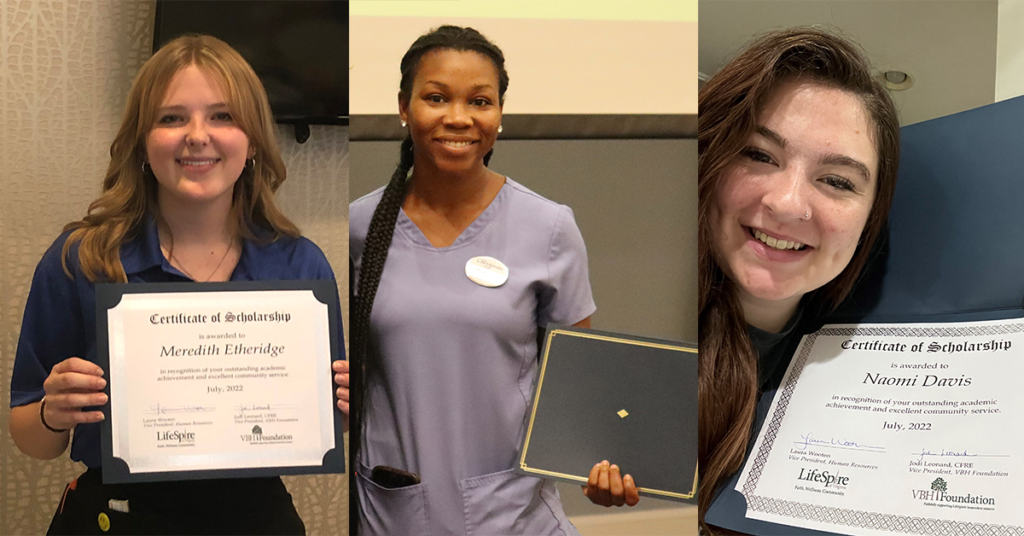 The LifeSpire of Virginia and the Virginia Baptist Homes (VBH) Foundation leadership teams are pleased to announce the 2022 scholarship recipients. A total of $18,000 was awarded to 18 deserving individuals. The scholarships are funded by the Employee Education Fund.
The fund provides financial assistance for deserving team members towards two- and four-year higher education degrees. Support is awarded with grants for college-bound team members, and their children and grandchildren.
2022 Scholarship Recipients
The Chesapeake
Michael Delva Felix, Security
Margan Boyd, Nursing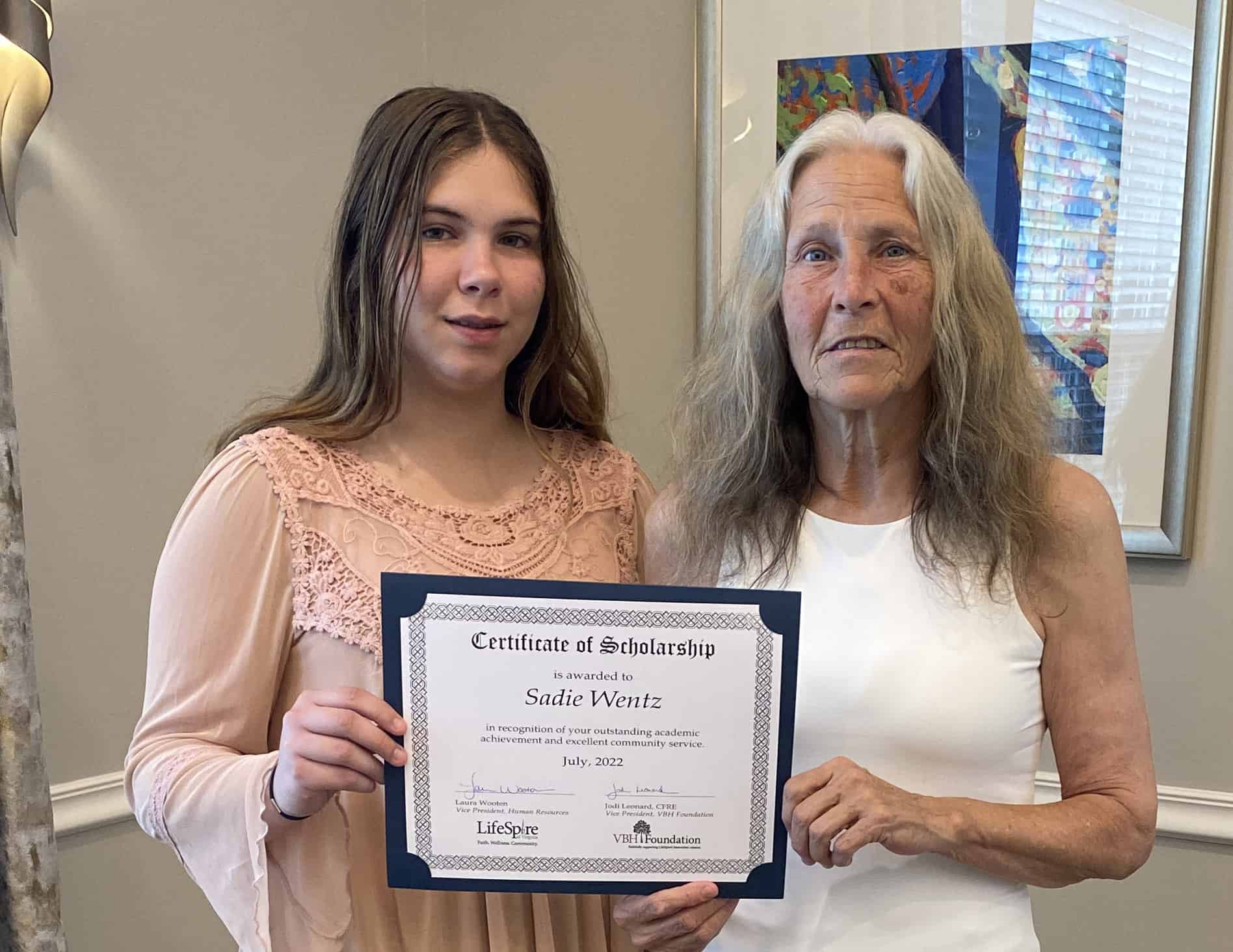 The Culpeper
Sadie Wentz, daughter of Carolyn Wentz, Culinary Services
Aaron Bostian, Culinary Services
Teresa Lewis, Nursing
Capone Hoffman, Culinary Services
Esther Seworder, daughter of Victoria Seworder, Culinary Services
Jordan Hicks, grandson of Debbie Seaman, Culinary Services
Wyatt Hicks, grandson of Debbie Seaman, Culinary Services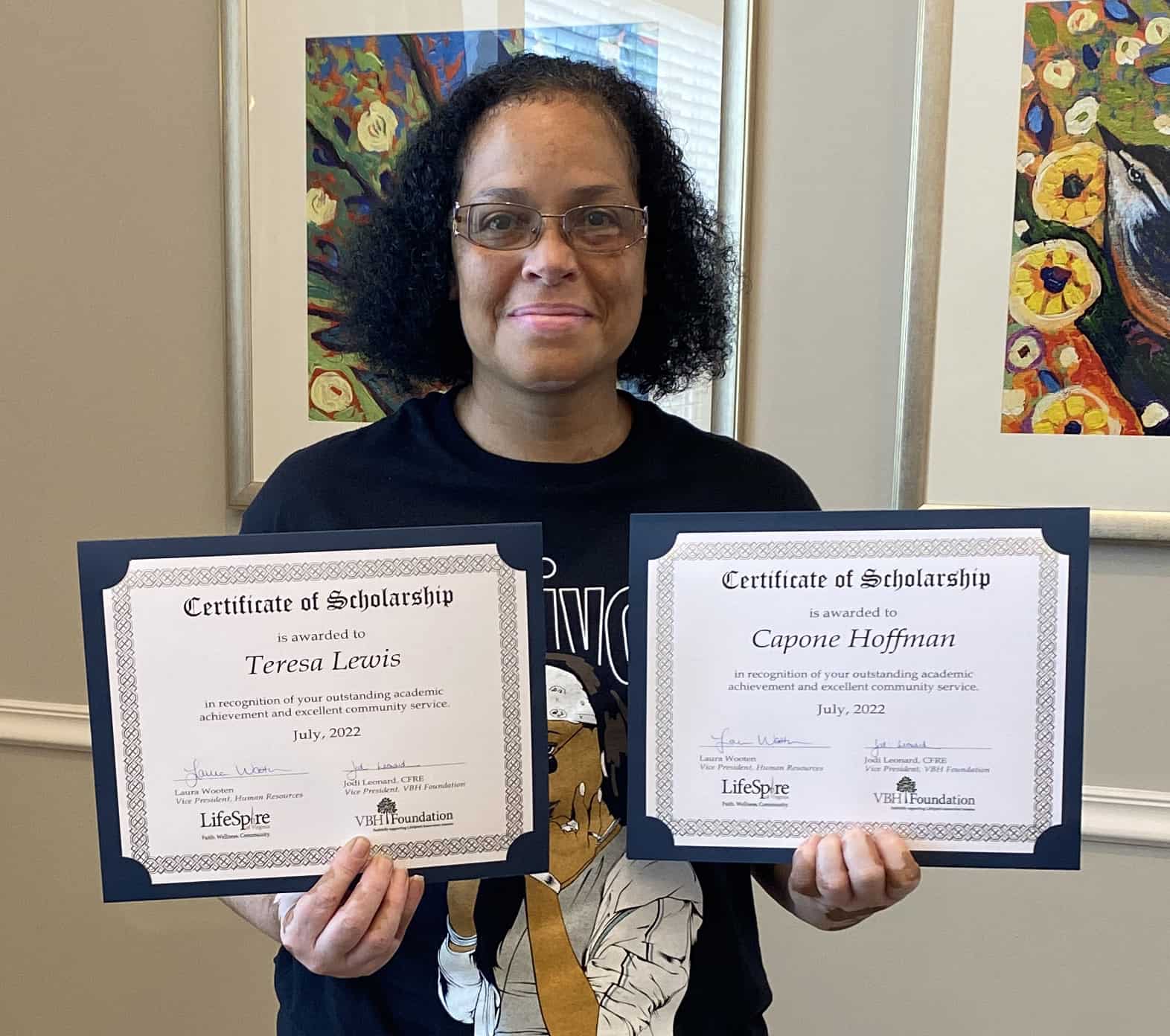 The Glebe
Allison Bancroft, Resident Services
Heather Roberts, Nursing
Christopher Hall, son of Cheryl Hall, Nursing
Crystal Collings, Nursing
Mia Brower, Social Worker
Kailah Finley, daughter of Shaun Finley, Culinary Services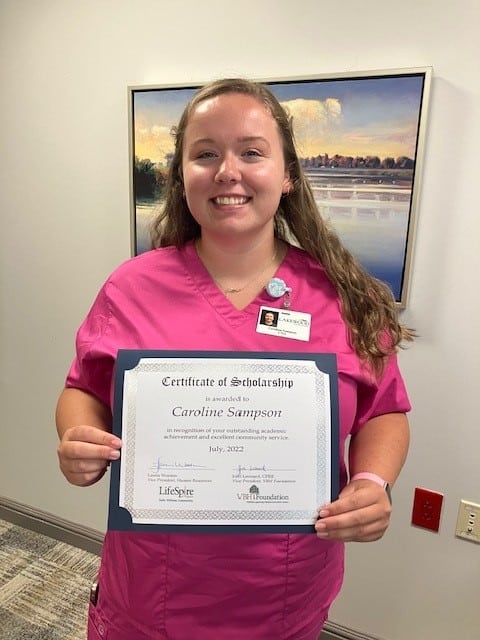 Lakewood
Meredith Etheridge, Culinary Services
Caroline Sampson, Nursing
Lakewood at Home
Naomi Davis, daughter of Brenda Davis, Community Outreach
The VBH Foundation's Employee Education Fund provides awards on an annual basis. The fund relies on the generosity of donors for sustainability. The LifeSpire team is grateful for the kindness of residents, families and colleagues who give to the Foundation to assist team members financially with scholarships and crisis awards. To learn more about the programs providing support to team members, visit https://lspireprd.wpengine.com/give/employee-support/.