Dan Carlton was born in Newport News where his dad worked at Temple Baptist Church. He lived just a mile down the road from The Chesapeake and remembers visiting from a very early age. Later, when his family moved to Richmond, he remembers traveling to The Culpeper to visit residents there.
So, seven years ago when he became the pastor of Culpeper Baptist Church, a relationship with the organization seemed predestined. Dan joined the LifeSpire of Virginia Board of Trustees in 2016. In 2022, he's taken the helm as the Chair of the Board.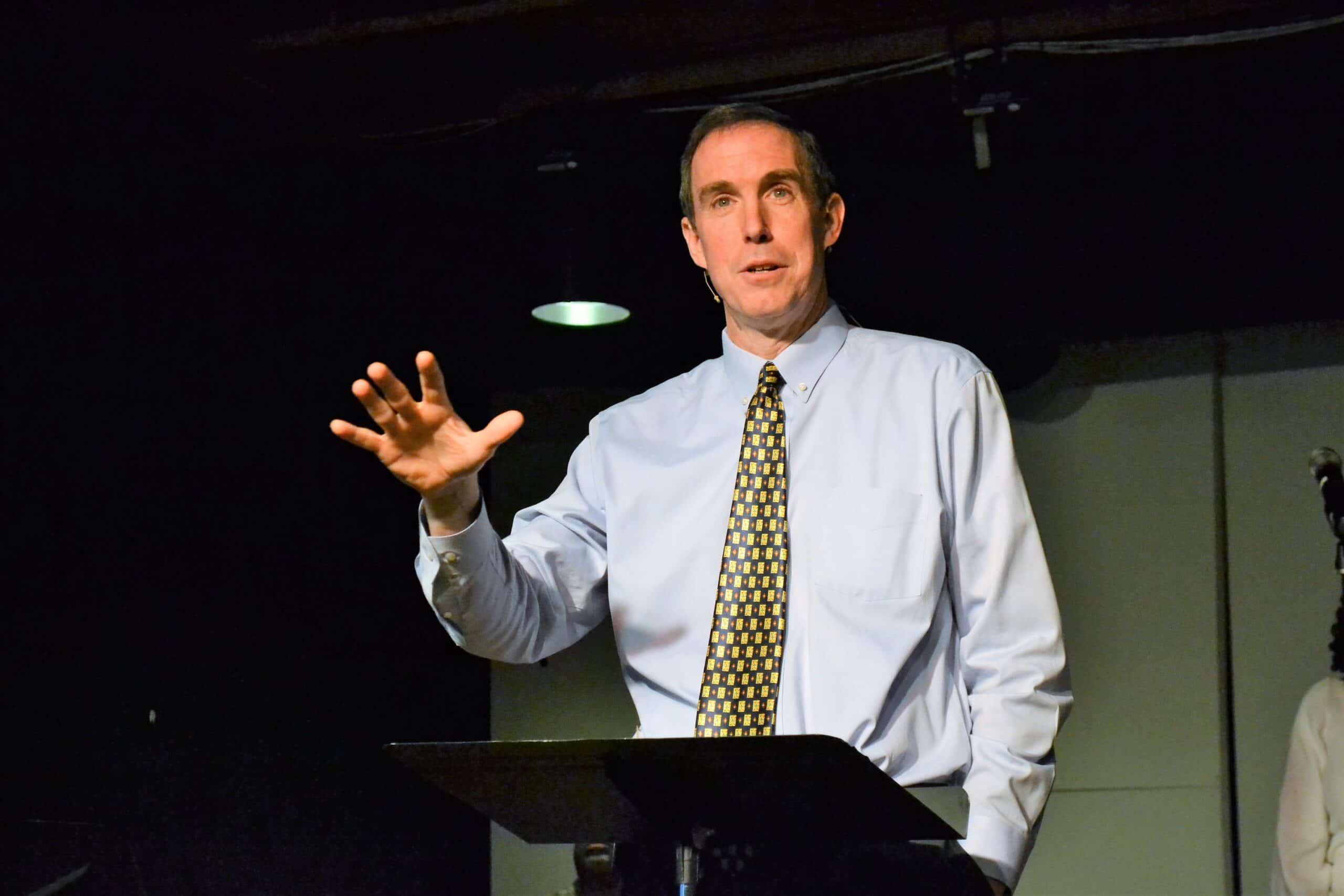 "I've been aware of LifeSpire of Virginia my whole life. There are a couple of things that you do if you're going to be the pastor of Culpeper Baptist Church, and one of them is the relationship with The Culpeper. That is not a casual relationship for Culpeper Baptist Church, it is a primary relationship," Dan explained. "When LifeSpire of Virginia comes and asks you to serve you don't really decide because of who I represent, and the church expects that. LifeSpire of Virginia is core to who we are as a church, and we want to keep that moving in that direction."
To solidify the relationship, Dan worked with LifeSpire of Virginia's President and CEO Jonathan Cook to hire a senior adult pastor for the church who could also serve as The Culpeper's chaplain. As a result, Chaplain Hans Murdock joined the team.
Dan said hiring Hans showed his commitment to bringing the church into view at The Culpeper. Having Hans in the community has also helped the church see the relationship with The Culpeper as a more significant part of its mission.
"A huge number of our church members live at The Culpeper, and I do believe it's the church's role to provide spiritual support whether it's at The Culpeper or any retirement community. The spiritual needs of senior adults too often are seen as anything above 65 as a senior adult but there are a lot of transitions and life stages between 60 and 90 and 100, so the relationship with the retirement community helps us to see that a little more clearly. We are a faith-based retirement community. A chaplain makes that statement," he said.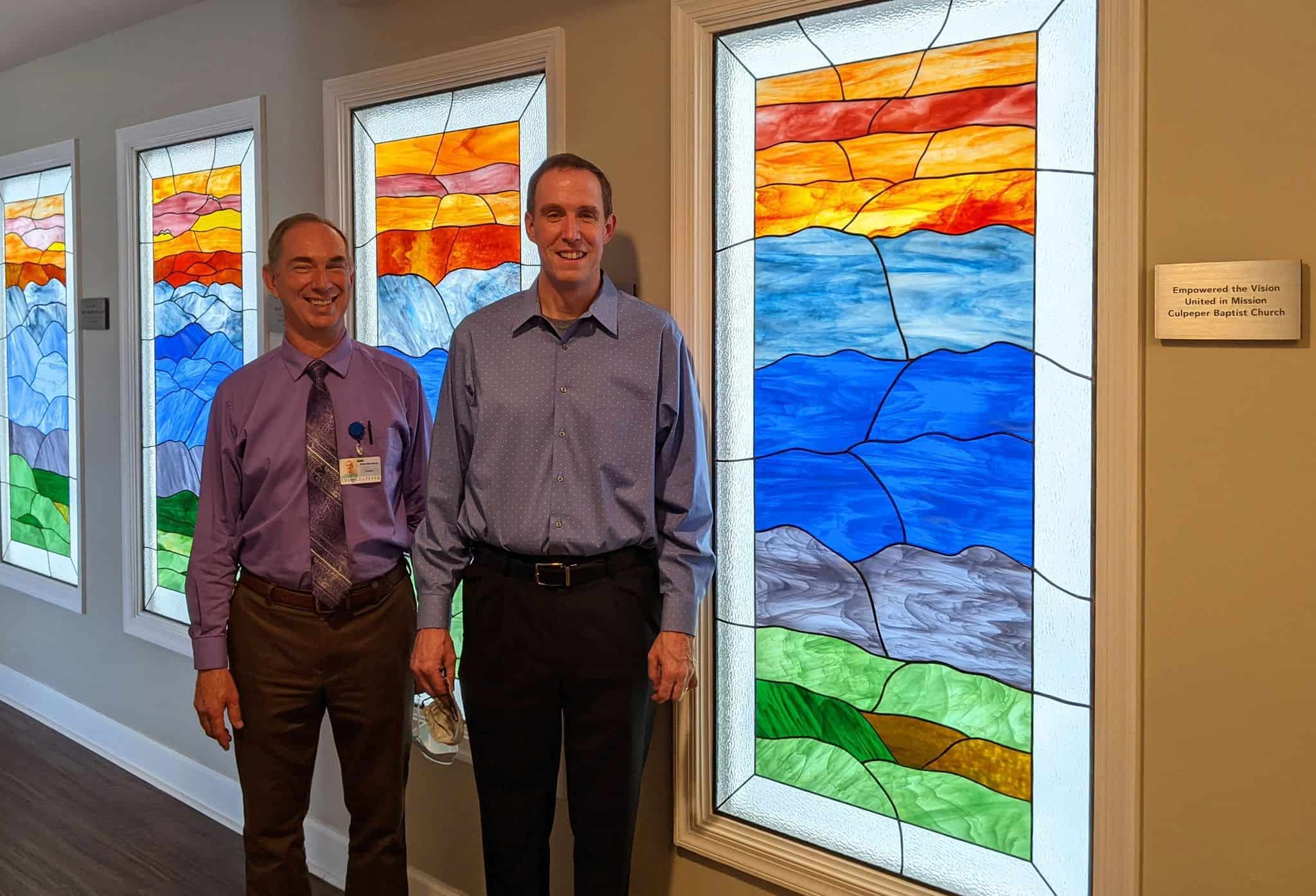 In his 28 years as a pastor, Dan said that he has never seen the need for that kind of spiritual engagement so evident as it has been in the past two years. He said isolation has been a huge issue amongst all age groups throughout the pandemic. But, he is encouraged by how well many senior adults have adapted using technology and by forging relationships.
He said what the world has gone through in the past several years will inform not just what he does at the church but also what the Board of Trustees will do moving forward.
"There's been a community that's built out of crisis. We need to figure out how do we build on that community. How do we give some breathers to folks who have been running hard? How is our team doing? How are our residents doing who have really been stressed for two years? I think we will look to provide some breathing space, but we will also try to figure out what we learned about community that we can build on. There's a lot of opportunity there and I think organizations like LifeSpire of Virginia are uniquely situated to do that because of what we have historically done."
Chief on that list of lessons learned for Dan is the recognition of just how valuable each member of the extended LifeSpire of Virginia family is to achieve the organization's mission. He said each resident, family member or team member is someone who needs to be cared for and uplifted.
As he chairs the board, he is looking forward to learning. He is proud to be a part of an organization he said has good instincts and is rooted in faith.
"Some of the things that have been most helpful to me as a pastor is serving on a board and watching exceptional leaders. I come to board meetings, and I learn way more about how to lead an organization than I ever provide benefit to the organizations that I'm serving. I love that we have clergy on the board, but we don't have to raise our hands and say we're a faith-based organization. It permeates everything that we do."
Dan explained that as the Board embarks on strategic planning, long-term sustainability is key. He said the board is committed to the further development of LifeSpire of Virginia's five existing communities, potential acquisitions or greenfield projects and expansion of at-home and home health programs.
"The future is bright, and as the organization explores, we will keep the promise that we have made to every one of our residents and their families front and center: we will take care of them for life. While a lot will change in the senior living industry and it is changing, the fact that we're a faith-based organization is not going to change because the Board is going to hold on to that and everybody in this organization is going to hold on to that."

Dan Carlton
This article was first published in LifeSpire of Virginia's Community Matters magazine. Check out the rest of the e-book version online: https://bit.ly/3hSWUfP.