Full-Time LifeSpire Employees to Receive 40% Off Tuition
LifeSpire of Virginia is pleased to announce that our partner, Averett University, is continuing to operate Averett University Online as normal and has committed to educating our employees. As an Averett partner, full-time LifeSpire employees receive a 40% reduction in tuition cost—20% from Averett, plus the 20% match from LifeSpire.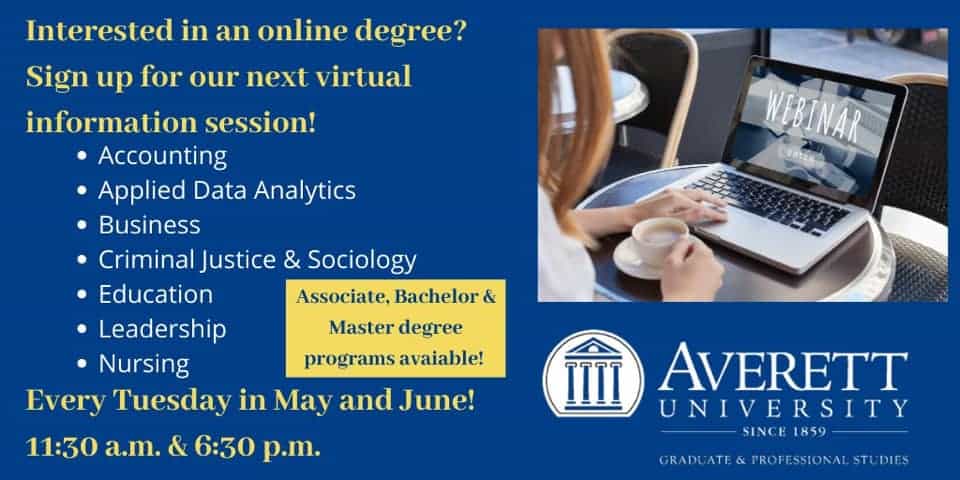 Averett University will be offering information sessions for online programs every Tuesday until the end of June. Registration is available online.
The Averett team will assist employees every step of the way. With an extensive offering of programs and support from experienced faculty and staff, Averett University's online degree programs and online classes offer the flexibility to gain more skills and expand potential—at any time.
The next online session starts on August 12. Applications may be submitted online.